RentOK is a service with which tenants can safely and securely transfer the first month's rent and deposit to the advertiser. The amount that the tenant has transferred is kept safe till the key exchange has taken place.
This ensures that the payment is completed safely and securely. The money that is transferred is saved on a third-party account at Online Betaalplatform. It will be controlled here until the tenant has received the key. Within 7 working days after the key transfer date, the advertiser will receive the money on their account.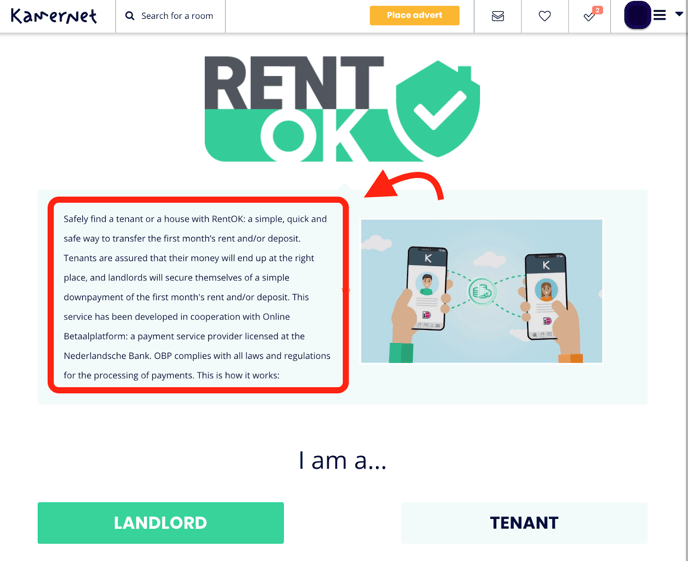 Fair and square, right?
Only advertisers who have a verified account can use of RentOK.
A verified account informs you that the advertiser has verified their bank details and/or identification details. You can recognise verified advertisers by the verification badge below their profile picture.


Did you not receive the key? Please let us know within 7 days after move-in date.
If you have not indicated that you have not received the key within 7 days, we assume that you have received the key. The amount will now be transferred to the advertiser.

For more information, please go to this page, RentOK.