To reply to a listing and send a message to the landlord, you need an active Premium account.
A premium account is a subscription (15-days or 1 month) or a one off (3 months) purchase which allows you to reply to listings.

After you have set up your subscription, you head to the listing you want to reply to and write a message in the text box at the bottom of the page.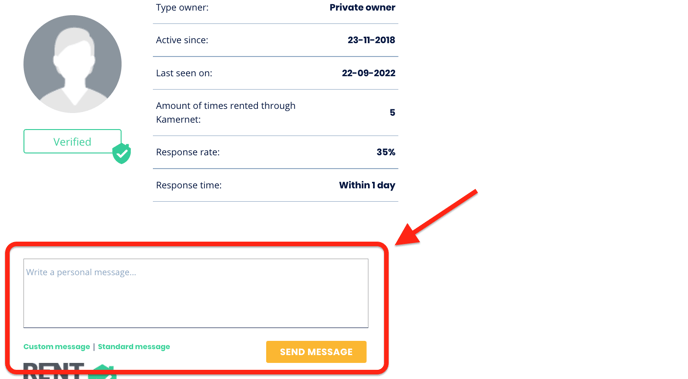 When you've hit the 'Send message' button, it goes to the landlord!