You can edit your ad by going to 'My Adverts' and then by clicking on the green "Edit" button below the ad that you want to edit.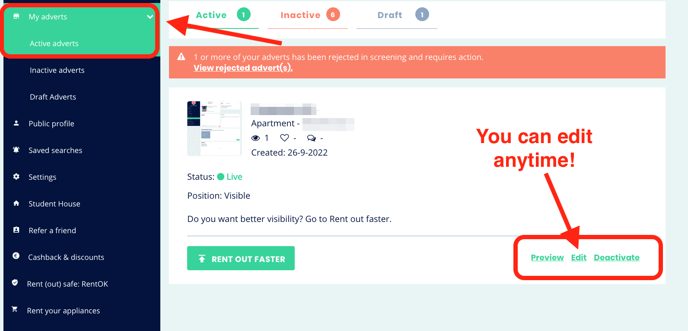 You will be sent to the four steps of creating the listing and you can edit anything you want.
You need to confirm the adjustments in the fourth step by pushing the advert to our screening team again. We will need to approve the changes before they are online.
Are you not able to change your advert? Contact us and we will help you.